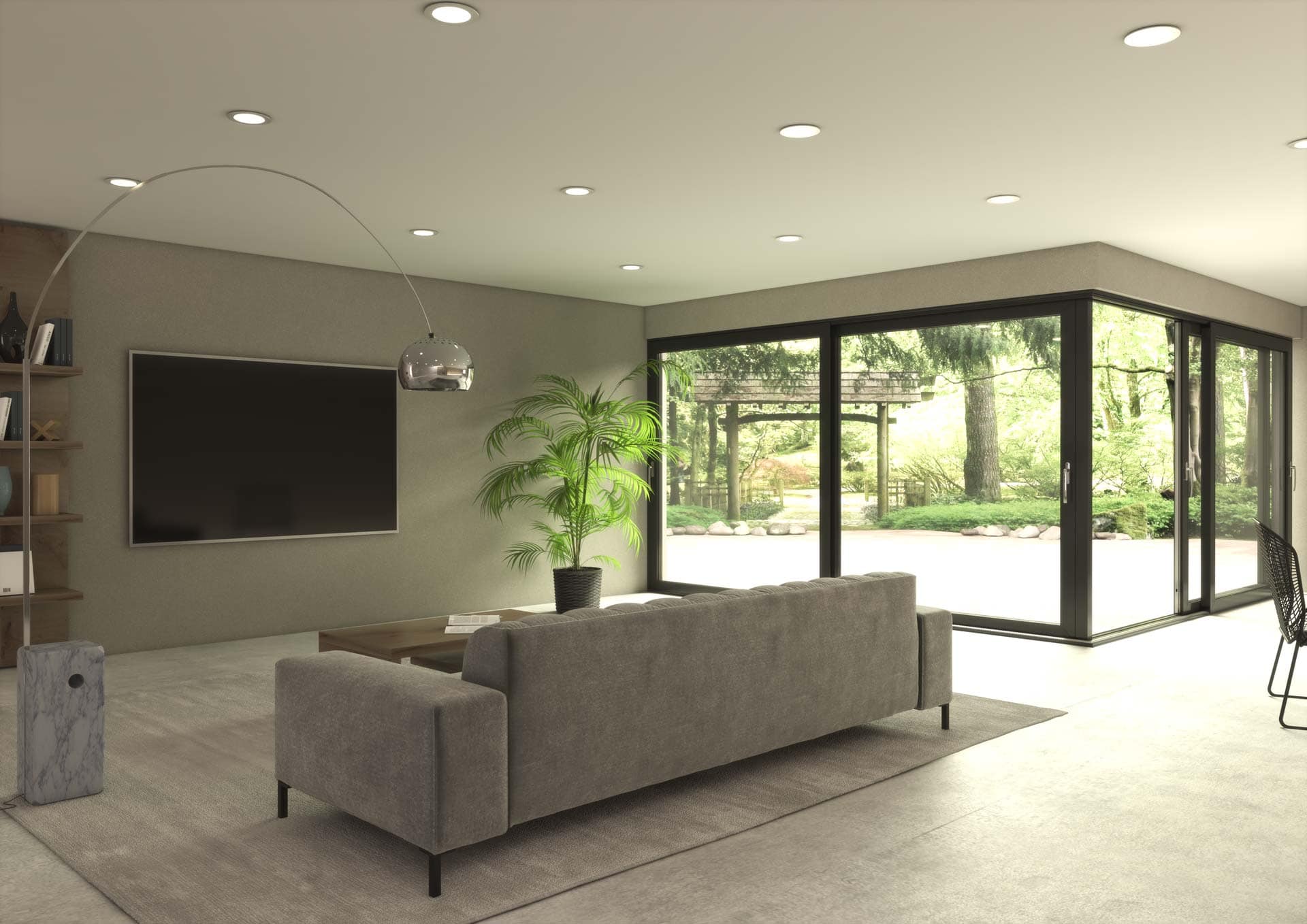 DESIGN
The ARMONIA-S window is available in a range of different aesthetic designs and styles. The wide range of finishes and colours makes it possible to meet the most diverse aesthetic requirements and to benefit from the maximum expression of style both inside and out.
ARMONIA-S is also perfect if large windows that are easy to open are required.
STANDARD EQUIPMENT AND SOLUTIONS
AURORA HANDLE
Designed exclusively for our windows, the elegant and thoughtful design of this handle, together with the range of finishes available, enables it to meet any stylistic and functional requirements.
LOWERED SILLS
The lowered or floor-flush sills eliminate architectural barriers thus making it easier and safer to move from space to space.
PERFORMANCE
The thermal break in the window ensures excellent thermal insulation and effective noise reduction making it the perfect solution for improving the quality of indoor living.