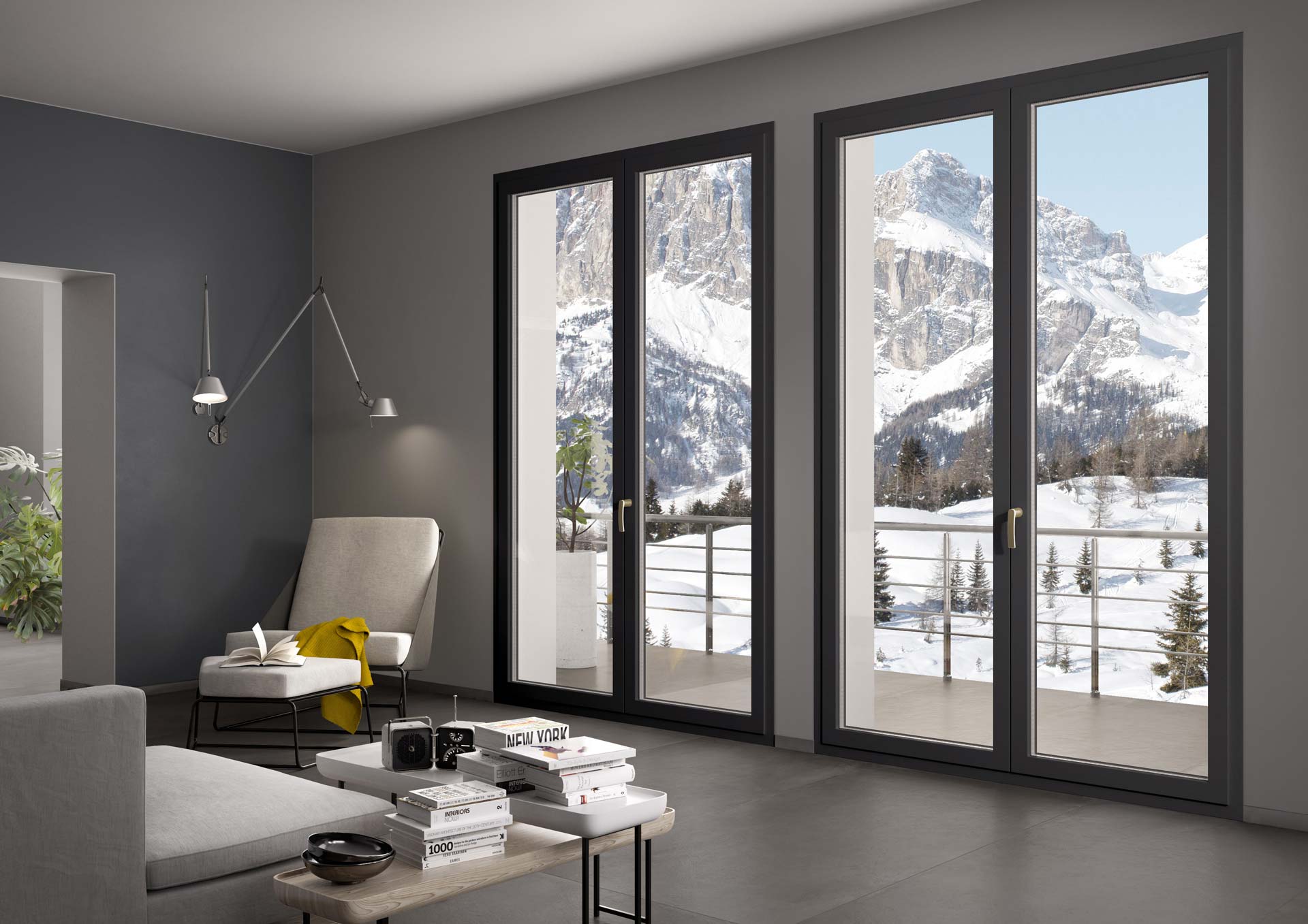 Minimalist structure, reduced footprint, greater glass surface area and increased luminosity of interior spaces: LUCE is a high-performance product that is simply essential and functional. Its modern, simple and minimalist design adds an air of understated elegance to your home.
The LUCE casement window boasts exceptional technical performance and a modern design. Its minimalist style and space-saving 75mm footprint ensure a larger glass surface area and maximum natural light for your interior spaces.
DESIGN
The ultra-thin frames and the understated, minimalist design provide 20% more light than a traditional aluminium window.
LUCE IS ALSO IRON
The LUCE IRON casement window takes its inspiration from the traditional iron windows of the past and the thermal break offers excellent thermal and acoustic insulation. This new ALsistem line is distinguished by its minimalist style and innovative design.
STANDARD EQUIPMENT
AURORA EXENS HANDLE
This EXENS handle from the Aurora collection is distinguished by its innovative and minimalist style. There is no back plate and so only the handle is visible. Casement, tilt&turn and micro-ventilation opening is possible thanks to the EXENS handle's 90°, 135° and 180° rotation capability.
SECRET CONCEALED HINGE
The SECRET concealed hinge for leaf and tilt&turn leaf is an innovative hinge system in which quality, aesthetics and functionality are perfectly combined. Its 180° rotation capability makes it possible to open the window fully.
DRAINAGE CAP
Maximum attention to detail is ensured with the inclusion of an aluminium cap, which matches the colour of the window frame and covers the external holes used to drain water and condensation.
INGLESINE
Luce IRON, which is available also with a Georgian-style frame, is an elegant and refined solution that evokes a traditional style that is admired in both classic and industrial settings.
PERFORMANCE
The thermal break and triple sealing system ensure exceptional thermal insulation and protection against the elements, resulting in more comfortable living and increased energy savings.
SOLUTIONS AND TECHNICAL DETAILS
STANDARD SILL
Standard sill for balustrade windows, 46mm in height. The frame is continuous all around the window, including when seen from the outside.
LOWERED SILL This sill eliminates architectural barriers while remaining compliant with legal requirements. The air and water tightness of the frame remains the same. Used generally for balcony doors that give access to external spaces.