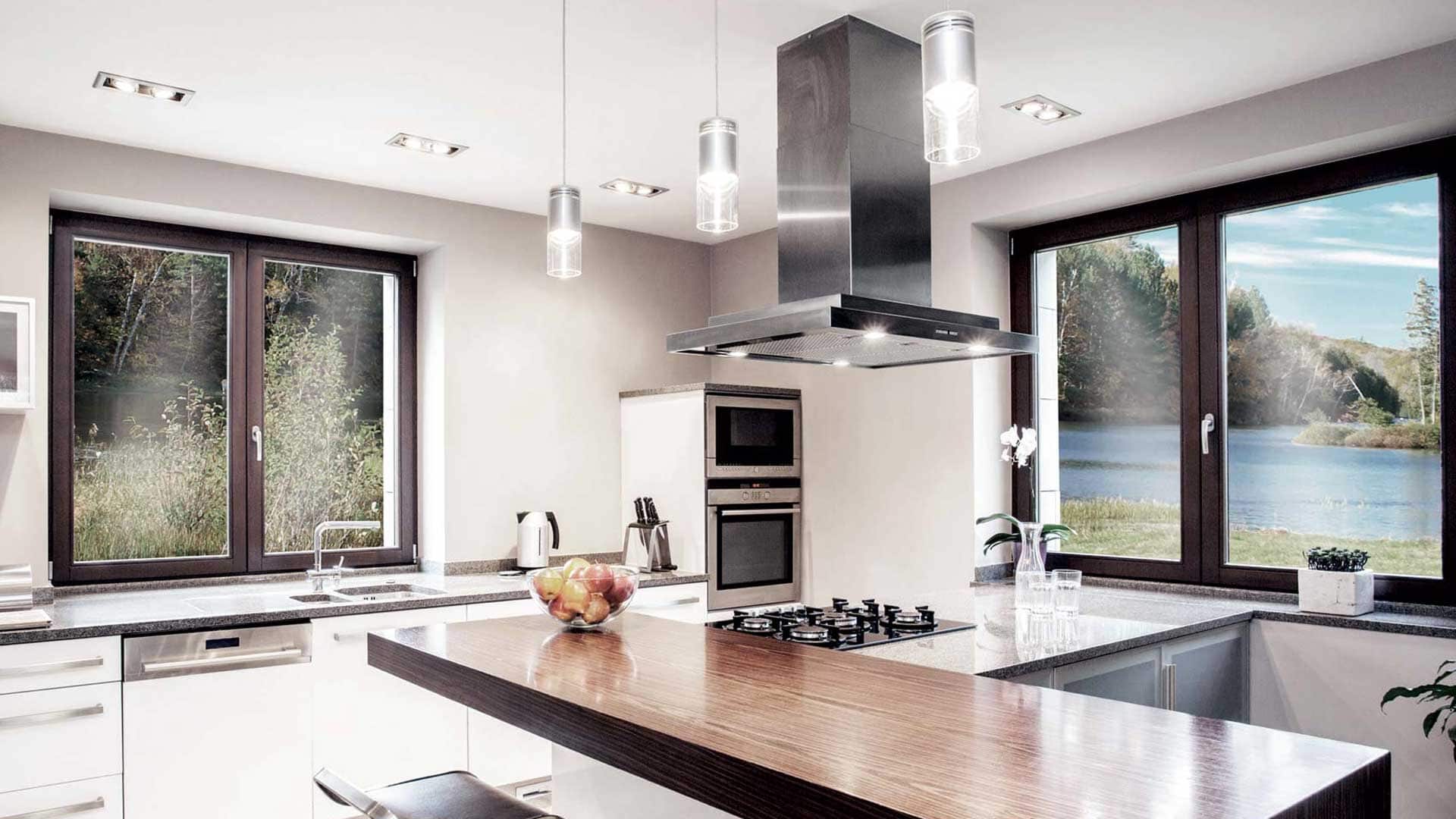 The NATHURA aluminium and wood window makes your home comfortable by protecting it against the cold and heat. It offers the perfect blend of elegance, durability and easy handling. The wood gives a warm and welcoming aspect to space while the aluminium ensures ease of maintenance and no leakage.
DESIGN
The NATHURA window is available in a range of different design styles. On the outside, you can choose three different RAL colours, wood finishes and aluminium oxidized effects. On the inside, several wood textures and finishes are available to enhance the natural beauty: lacquered, matt, polished, pickled, open or closed pore. The exquisite finishes and aluminium profile designs on offer are a synonym of elegance, both indoors and outdoors.
STANDARD EQUIPMENT
AURORA HANDLE
The Martellina handle of the Aurora collection features a smaller back plate and a softer line. The 90° and 180° rotation capability with position block allows for casement and tilt&turn opening.
DRAINAGE CAP
Maximum attention to detail is ensured with the inclusion of an aluminium cap, which matches the colour of the window frame and covers the external holes used to drain water and condensation.
PERFORMANCE
The thermal and acoustic insulation properties guarantee energy savings and comfortable wellbeing in the home.
SOLUTIONS AND TECHNICAL DETAILS
STANDARD SILL. Standard sill for balustrade windows, 50mm in height. The frame is continuous all around the window, including when seen from the outside.
LOWERED SILL. This sill eliminates architectural barriers while remaining compliant with legal requirements. The air and water tightness of the frame remains the same. Used generally for balcony doors that give access to external spaces.
HARDWEARING SILL. Typically used for entrance doors. Ideal for commercial or public settings.